01 May 2019
Travelers have so much on their minds when it comes time to put travel itineraries into action. Especially for those travelers who must take family members and friends into account, given the fact that they are traveling as part of a group, there's so much to consider and prepare for. From the establishment of a travel budget to the arrangement of all necessary logistics, travelers always have something on their mind, no matter the extent of their vacation. Even with regards to those award-winning stays that account for each and every amenity, like the rewarding Guesthaven Baguio Bed and Breakfast in the Philippines, the forward-thinking traveler is wise to leave little to chance. Account for these five crucial items before you capitalize on your epic vacation plans, for time well spent no matter your prospective destination. 
1. Set a budget, and stick to it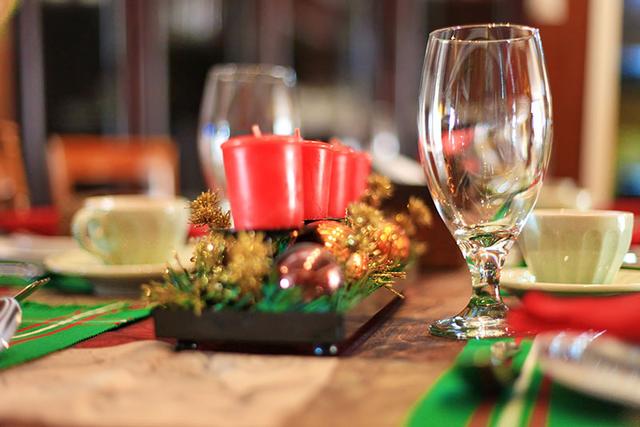 Especia
lly with regard to modern vacation stays, characterized by gorgeous online profiles and awe-inspiring photo portfolios, it's easy for the contemporary traveler to consider vacation stays well beyond their budget. A traveler today should ideally look to take advantage of modern accommodations that exist well within their preferred financial parameters. If not, you'll find that your hospitality eats into the remainder of your allotted funding for your vacation, which can compromise the experience down the road. 

Fortunately, experienced travelers know exactly what they're looking for with regard to quality stays that don't break the bank. Much like the Guesthaven Baguio Bed and Breakfast estate can offer, travelers constantly search for affordable hospitality excellence, the combination of low pricing with rare regional amenities, including bed and breakfast packages, temperature-controlled rooms, high-speed Internet access and close proximity to local sights and sounds.

2. Scour online reviews to find a stay that's right for you
Trust the opinions of those who have gone before you, and do your homework with regard to your potential stay, to find the right combination of convenience and comfort perfect for the entire travel entourage. Especially if you're not traveling alone, you're going to want to find a stay that has something to offer everyone, and online reviews are often the quickest way to determine that. While you must often discount reviews that are overly complimentary of a stay, or overly detrimental, there often exists a wide variety of helpful reviews that profile the positives and the negatives of a location.

If online reviews are any indication, you're looking for a stay like the Guesthaven Baguio Bed and Breakfast in Baguio City. Reviews love the breakfast packages, that enable you to begin your day the right way every morning. And with comfortable bedding and friendly service equally as impressive according to recent reviewers, you're in good hands when you make your home in this Philippines estate.

3. Consider regional attractions that complement the stay itself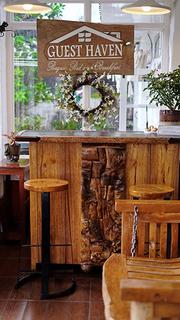 As amazing a stay as you can find, you're not going to spend your entire vacation inside of four, well-lit walls. Rather, any memorable vacation by definition comes complete with enviable sights and sounds, attractions in the surrounding region that prove well worth exploring. Therefore, experienced travelers will always consider the staple locations that surround the estate itself, whether that's retail therapy in the form of a shopping mall, education in the form of historic landmarks, or edible excellence in the form of acclaimed local eateries.

The attractions that surround your prospective estate must be able to deliver on your ideal definition of a winning stay. With the Guesthaven Baguio Bed and Breakfast in Baguio City, this is certainly the case. You'll be fortunate enough to discover a wide variety of worthy attractions, landmarks like Mines View Park and Baguio Cathedral. The perfect synthesis of history and outdoor recreation await the discovery of every true adventurer in the Philippines.

4.  Outfit your accommodations with in-room amenities

When it finally comes time to settle down in your room at the conclusion of each productive day, you want a room that can deliver world-class accommodations. Look to find well-lit room interiors, for a bright experience until lights go out at the end of the day. Travelers also deserve comfortable bedding, comforters, and pillows that everyone can sink into once the sun goes down. Select rooms might even be equipped with decks or patios, providing panoramic views of local sunsets. Given the fact that you're on vacation, you deserve to heighten your expectations for in-room amenities. If your room does not come equipped with wireless Internet access or modern furnishings, it might be time to look elsewhere.

Fortunately, rooms at the Guesthaven Baguio Bed and Breakfast are textbook examples of the luxury travelers should look for. Visitors to this bed and breakfast can choose from a variety of select rooms, all optimized for guest enjoyment. Bedrooms named after letters of the Hebrew alphabet offer travelers the luxury of wireless Internet access, close proximity to daily complimentary breakfast options, and cable television alike. That's the kind of stay a traveler looks for as part of his or her ideal vacation plans.

5. Find friendly hosts for the continued support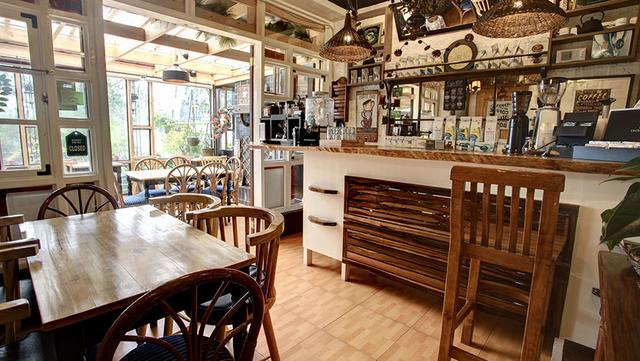 No matter the needs you have while traveling, look for hosts that can effectively accommodate guests, and have done so for proven lengths of time. Hosts should be able to recommend ideal locations for adventure, cuisine and culture in the nearest town, and should understand how to pair your travel goals with worthwhile solutions. Better yet, your hosts should actively contribute to the quality of your stay, contributing smiles and anticipating your needs for satisfied, impressed guests. Ideally, online reviews will witness to the quality of onsite hosts, for another element that makes a booking worth the investment for a prospective traveler. 

Again, the Guesthaven Baguio Bed and Breakfast in Baguio City can deliver, with regard to the quality of your host. Friendly hosts will have rooms ready for your travel party upon your arrival, and actively address your concerns for a personalized stay from your arrival until your departure.

So much to consider before you depart.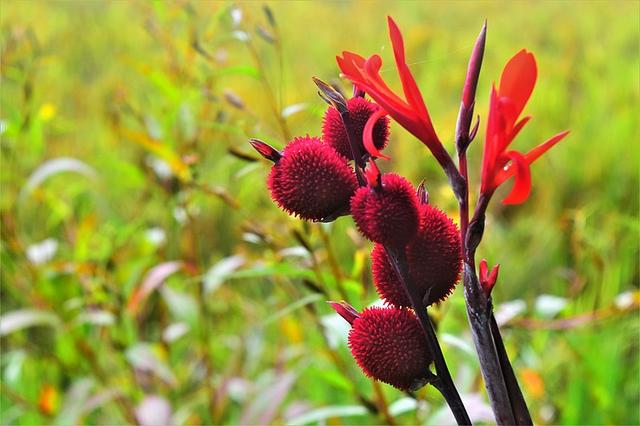 https://commons.m.wikimedia.org/wiki/File:Canna_tuerckheimii_in_the_Philippines_1.jpg
Dedicated travelers understand the fact that the more planning you perform before departure, the better chance you have of earning your entire travel party with lifelong travel memories. And if things don't go according to plan, sometimes that's simply part of the adventure! At the Guesthaven Baguio Bed and Breakfast, you're provided the ideal combination of spontaneous hospitality and planned excellence, along the way satisfying all of the aforementioned benchmarks for world-class vacation plans. Account for every important aspect of your outing before you ever leave the comfort of your home, for a stay abroad that are guaranteed to elevate your understanding of worthwhile hospitality. For more destination guides and accommodation reviews on the Philippines, check out Trip101.